Edit the opt-in/match email templates!
You can update and modify the content of the predefined templates by adding new columns, buttons, dividers, headings, links, images, an organizer, a menu, and/or text.
We have built-in email templates specific to each use case. But you can still modify those templates if needed.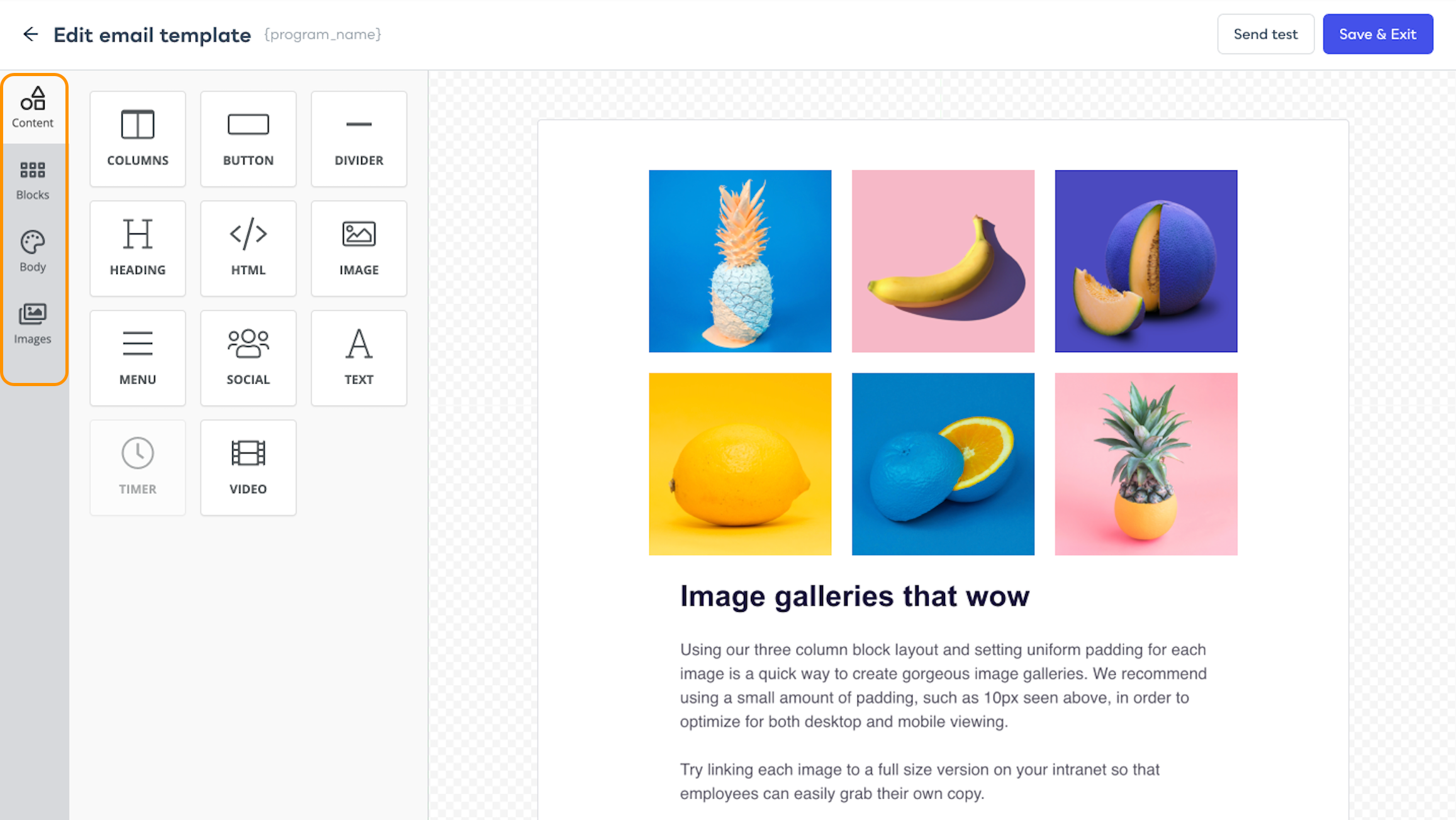 To modify content, click "Content" on the sidebar menu.

tempsnip-Jul-08-2022-09-43-06-43-AM

Drag & drop the column format you want to add directly into the email template.
For example, here I chose to add one column next to my first block.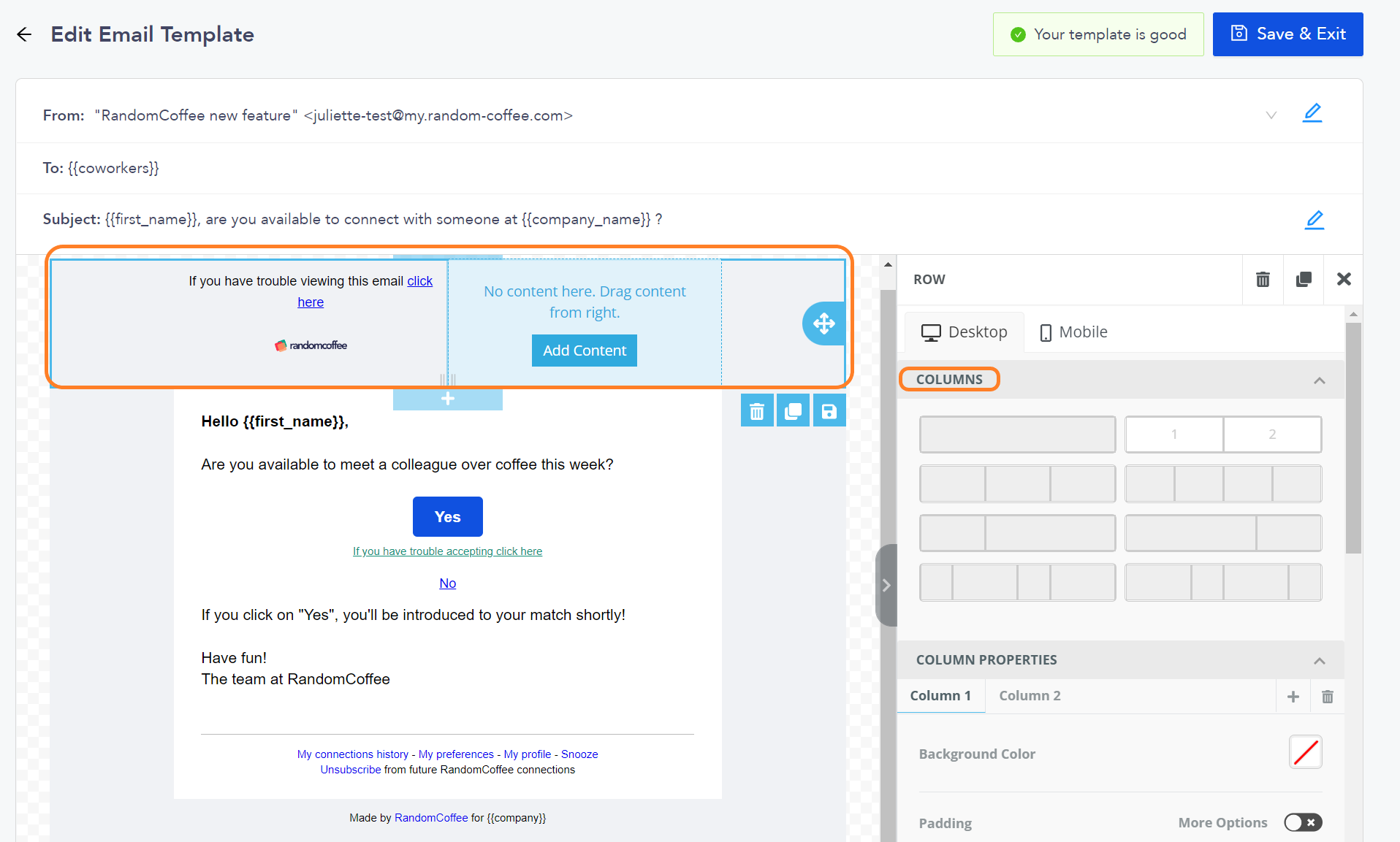 tempsnip-Jul-08-2022-10-01-42-19-AM
Then, choose options: background color, borders…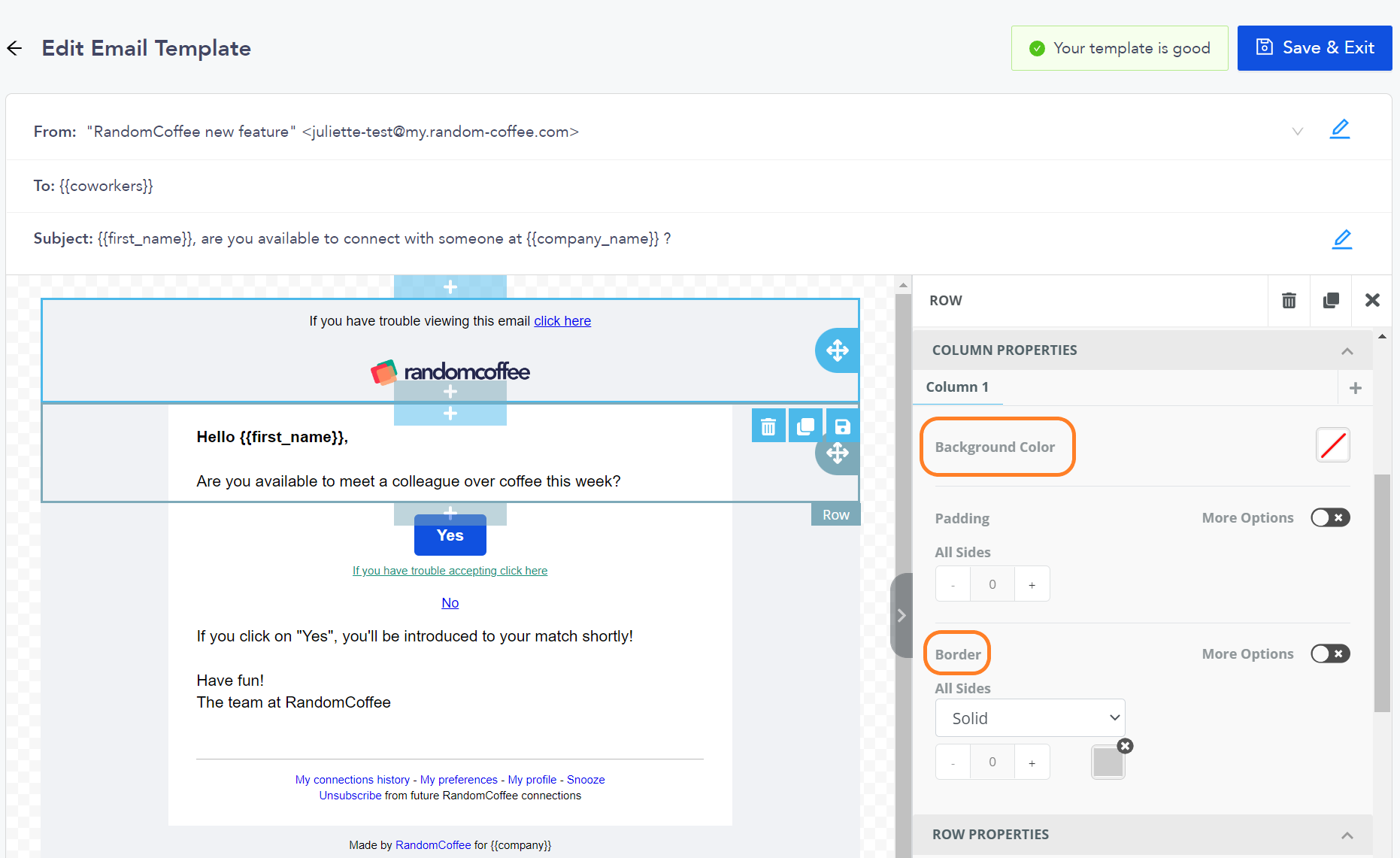 To add an image, click "Image" then drag & drop it into the email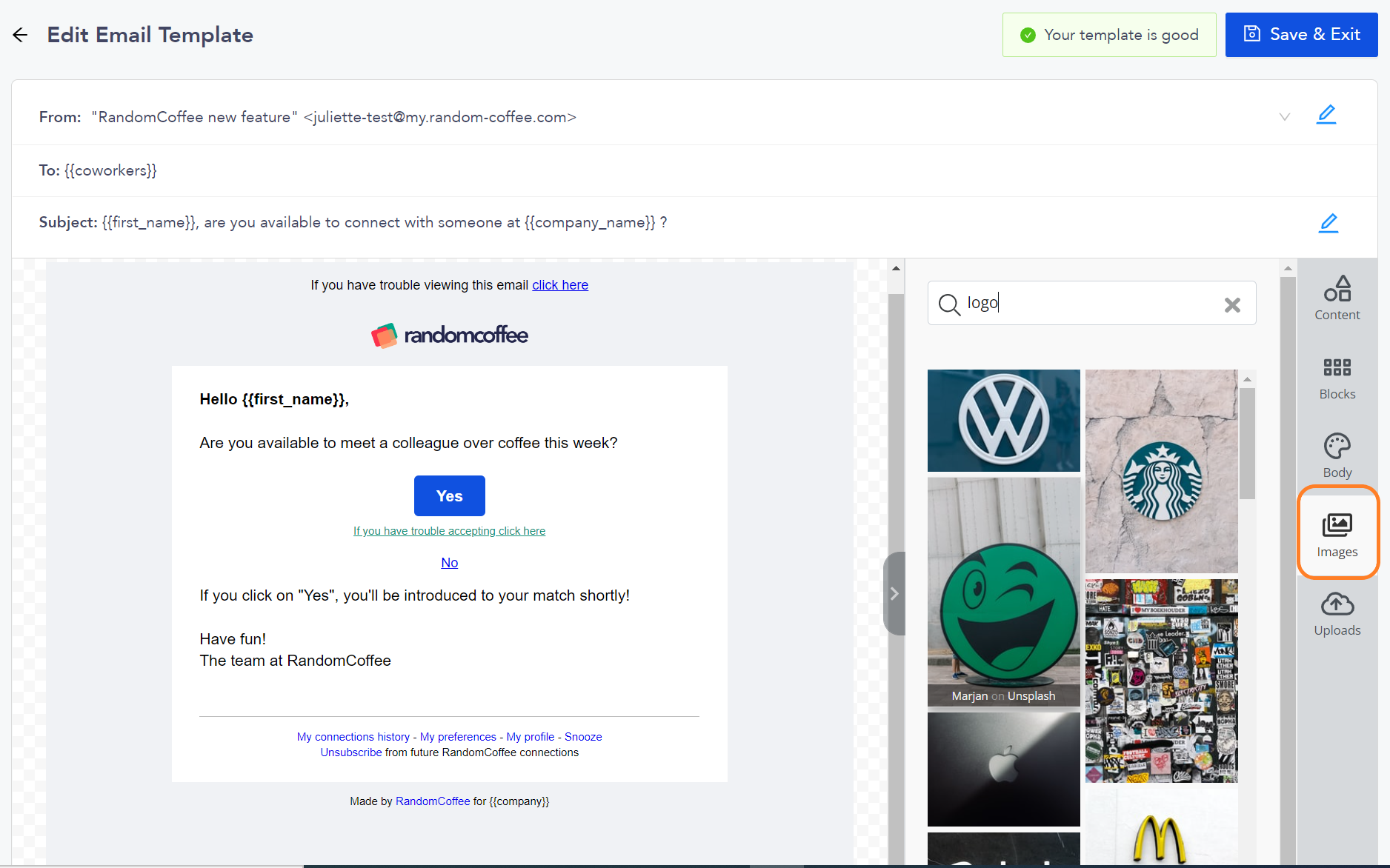 Click "Upload an Image" and "Apply Effects & More" if you want to edit it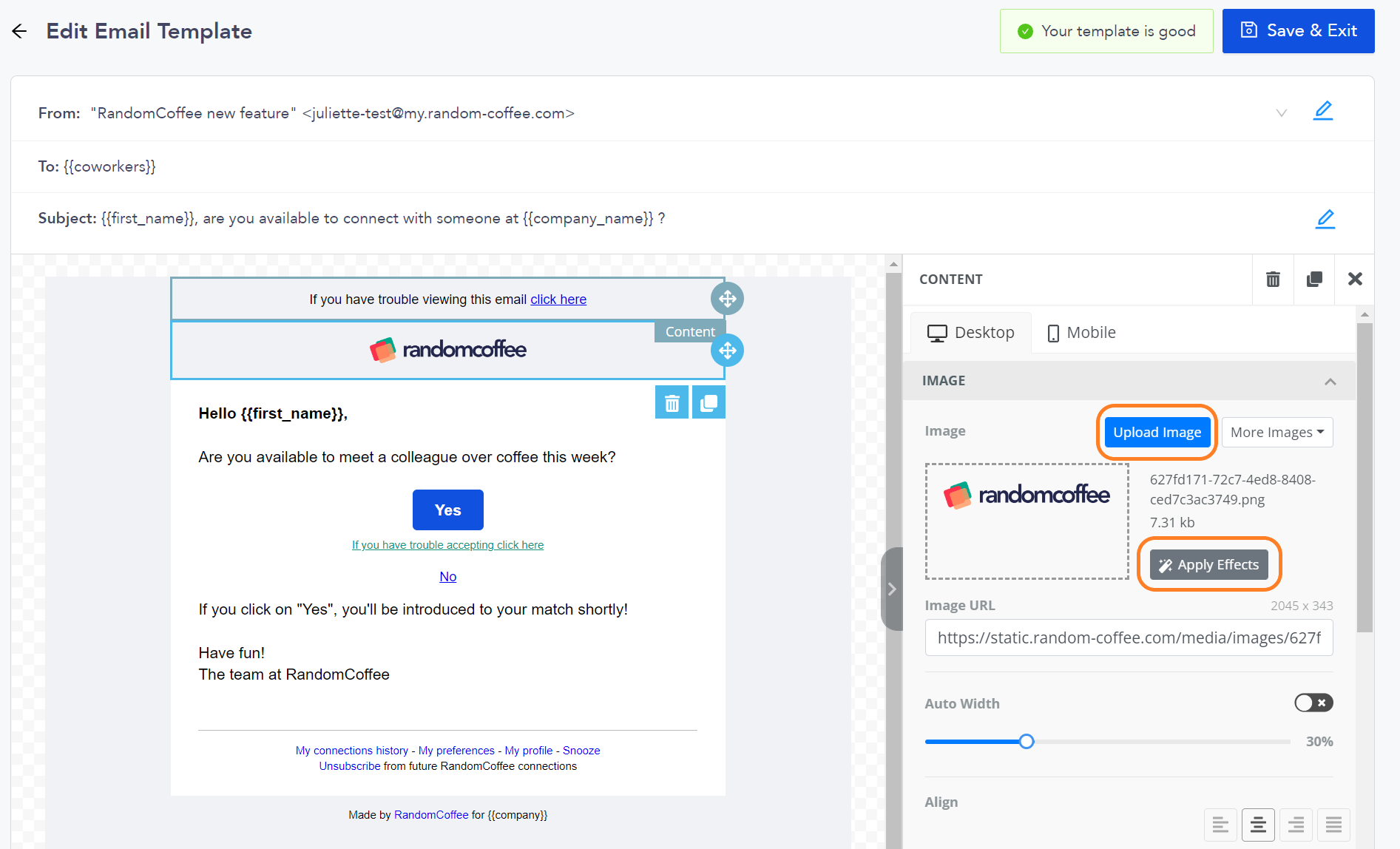 To add new text click "

Text

" on the menu.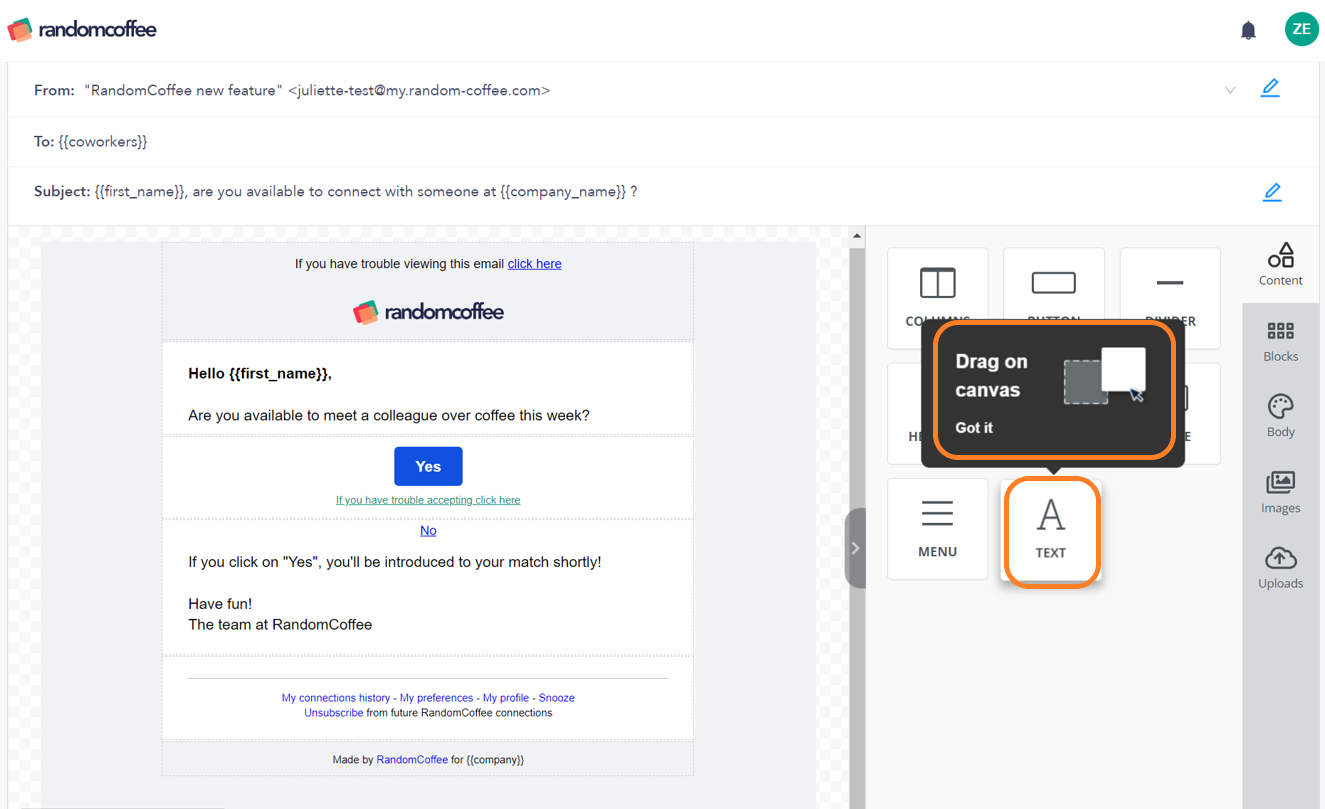 tempsnip-Jul-13-2022-11-47-57-74-AM
Drag & drop it on the email, then click the block to edit the text (font, size, bold, underline, alignment, link…). You can also click the sidebar menu on the right.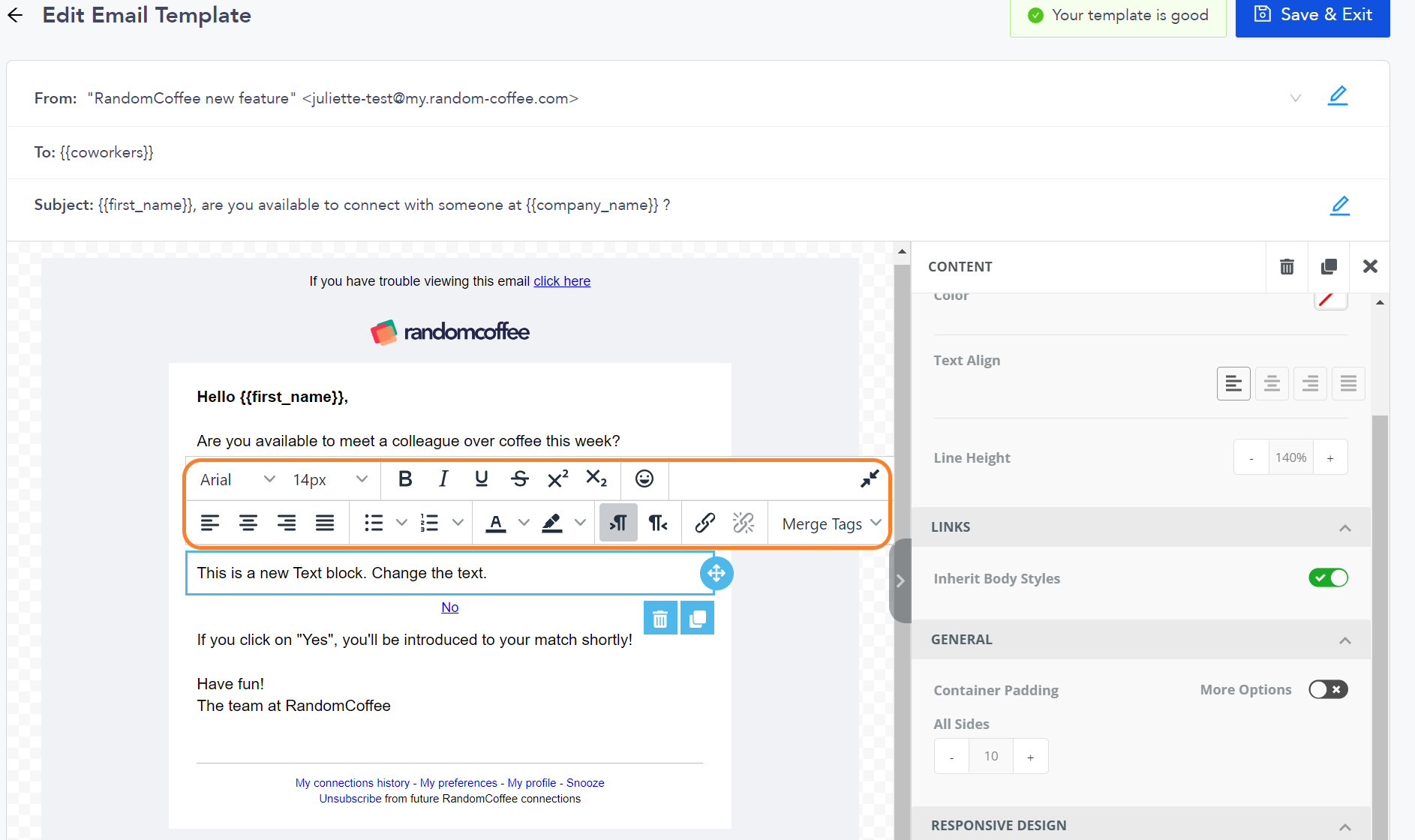 tempsnip-Jul-13-2022-11-51-47-12-AM
To delete the block content, click the trash button at the bottom.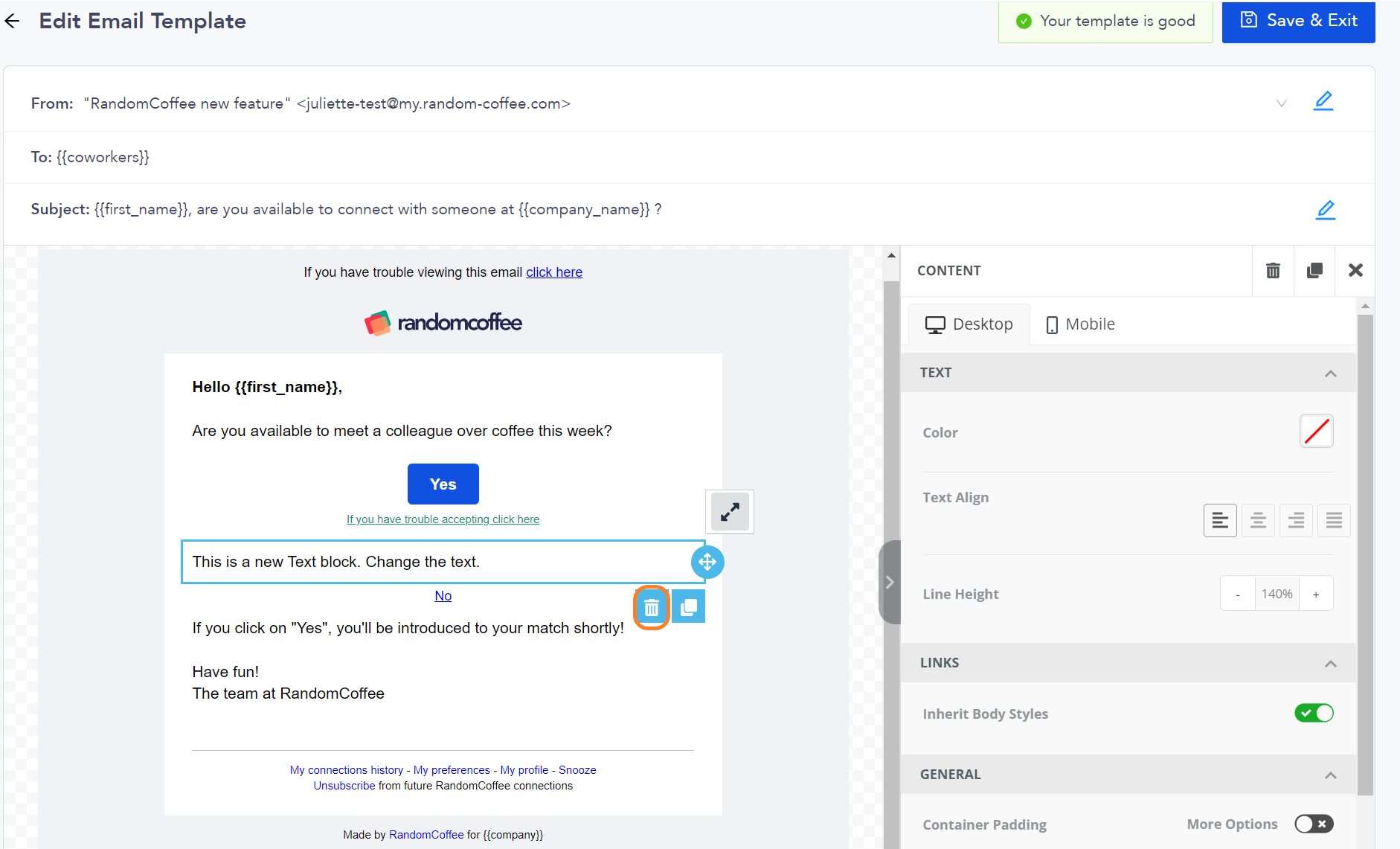 tempsnip-Jul-13-2022-11-54-32-35-AM
To duplicate, click the button next to the trash bin: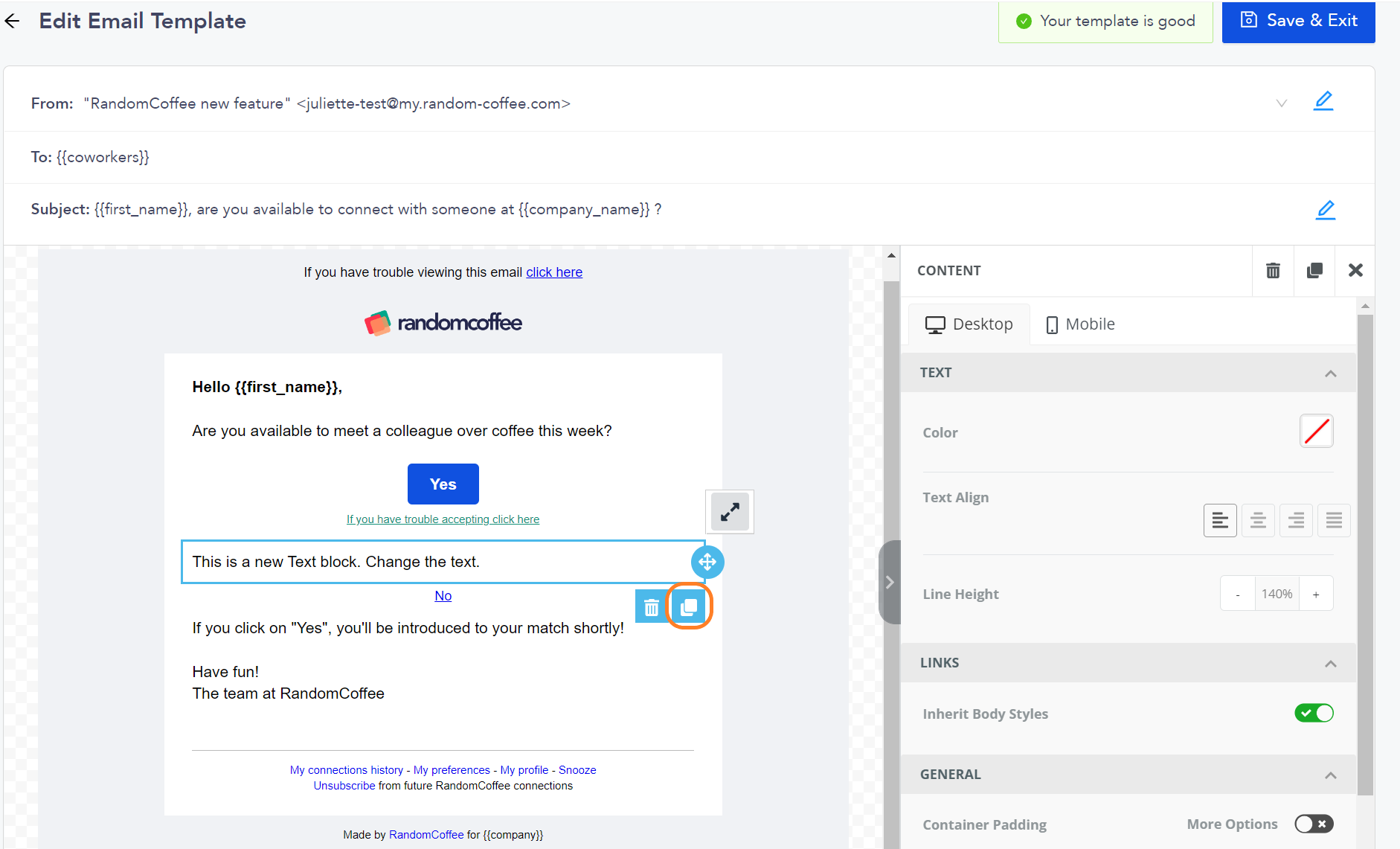 tempsnip-Jul-13-2022-11-55-35-25-AM
Using the padding option, you can adjust the margins of the texts, blocks, or any type of content you add to your email templates.
Then click the "save and exit" button to save your changes.
You can set an organizer for your matches by simply using the organizer option in the merge tags in your match email template.
Note that in the match emails, the first names are only separated with a comma, and this can't be changed. By clicking on merge tags and choosing a specific category, you can choose what information to display.